Academy Partners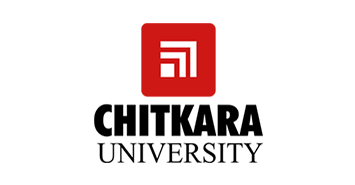 Chitkara University
Quick Heal Academy is proud to announce that it has entered into a MoU with Chitkara University. With the objective of increasing Cyber Security professionals in the industry, Quick Heal Academy in association with Chitkara University has introduced an additional stream in Cyber Security for the 4-year Undergraduate program.
Read More
Maharashtra Cosmopolitan Education Society
Established in 1948, MCES (Maharashtra Cosmopolitan Education Society) is one of the oldest and most reputed educational societies of India. The society runs 30 institutes from its ultramodern campus located in the heart of Pune Camp in Maharashtra. The Institutes, Schools and Colleges run by the society offer Primary Education, Secondary Education, Under Graduate and Post-Graduate courses in various domains such as Medicine, Dentistry, Pharmacy, Hotel Management, Law, Architecture, Information Technology, Management, etc. The Institutes, Schools and Colleges run by the society are fully recognized by the Government of India and are affiliated to the Savitribai Phule Pune University, Maharashtra University of Health Sciences and other such affiliating bodies. More than 27,000 students study in the campus. The society offers a scholarly atmosphere along with modern facilities for extracurricular and sports activities. The students are encouraged to excel in academics and other areas. The society continuously produces University toppers and achievers in sports and extracurricular activities.
Read More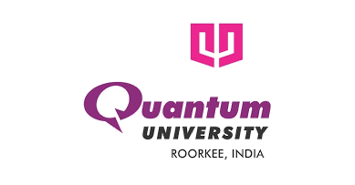 Quantum University
Quick Heal Academy is proud to announce that it has entered into a MoU with Quantum University. Quantum University is located at Roorkee, the Mecca of higher education in India in the picturesque state of Uttarakhand. Roorkee is a quiet, scenic town located along the Ganga canal. Given its long history of higher education, it offers a rich pool of highly qualified faculty.
Read More
Manav Rachna University
Manav Rachna University (MRU) is a leading State Private University (established by Haryana State Legislature Act No 26 of 2014 & under section 2(f) of UGC Act 1956), offering globally relevant education. MRU is listed on the official website of the Government of Haryana. The University has evolved from Manav Rachna College of Engineering (MRCE), which was established in the year 2004, a NAAC accredited 'A' Grade institution ranked 10th among all the private engineering institutes of the country. MRU has been ranked 4th among the Emerging Engineering Institutes of the country (The Times Engineering Survey 2018). The accreditations/rankings are testimonial to the trust of accrediting bodies in the quality of education being offered, a well-established teaching and learning process guided by the global best practices and a culture of academic excellence promoting research, innovation & entrepreneurship. Manav Rachna University is a member of the Association of Indian Universities (AIU). MRU has been bestowed with QS I-Gauge overall Gold rating. MRU has been awarded Diamond rating in facilities and student employability. Modeled after QS Stars International, QS I-Gauge provides a unique 360 degree perspective to Indian Institutions.
Read More
Industry Partners
HackIT
HackIT Technology and Advisory Services focuses on enterprise-specific security solutions and services that enable our clients to maintain and secure their digital assets to the best possible standards and quality. A comprehensive, current and cost-effective methodology is adopted and practiced to deal with the contemporary and complex security challenges of this digital era. HackIT is the vision of a dedicated team of seasoned hard-core security professionals who believes and follows the art and science of digital security. HackIT has come a long way and is currently an accepted and prominent force in providing enterprise-wide security and services and solutions in the region. Our Partners and Associates help us reach beyond geographical boundaries, delivering quality and affordable services of international standards. The HackIT Team is motivated and driven by security visionaries and industry veterans who have proven track records and industry recognition. HackIT offers widespread consulting and capacity building services that help organizations identify security strategies and implement solutions to mitigate risk, ensure compliance and speed-up business objectives.
Read More
Cialfor
Cialfor is a cyber security company based out of Pune, Maharashtra, India.
Cialfor has a Mobile Forensics Team (MFT), a team of experts that deals with the issues of mobile related crime. MFT deals with several domains which includes – Information Extraction, Hardware & Software Extraction, Analysing Software, Mobile Forensic Servers.
Read More
Business Partners
PiCS Training Academy
PiCS Training Academy is a training division of Aujus Technology Pvt. Ltd. located at Ghaziabad & Noida. PiCS (An initiative of PinE Training Academy in computer science), started with a motive to impart advanced technology expertise through computer science hands-on training and mentoring. Practical knowledge of tools and technologies will help students to become a solution provider. PiCS have partnered with network of technocrats who provides training in open source application development, mobile apps development, devops, multi-platform application development & live IoT projects development.
Read More