Our Offerings

NEED-BASED TRAINING
Our experts will help professionals understand their actual needs and construct a targeted training programme accordingly.

CORPORATE TRAINING
Our tie-ups with various Government bodies, corporates, colleges, universities, etc., give us the leverage to conduct specialized training for corporate professionals.

WORKSHOPS & SEMINARS
The events conducted essentially include CISOs, CIOs, researchers, analysts, technical enthusiasts, and personnel from information security domain and law enforcement agencies.

ESTABLISHING CONNECTIONS
Collaboration with educational institutions, Government organisations & law enforcement agencies for establishing innovative cybersecurity training programmes.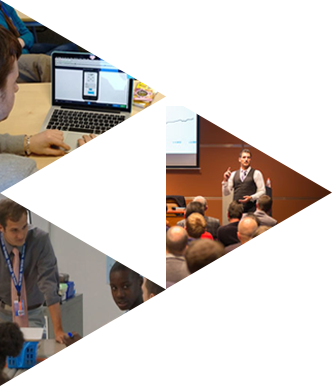 In Quick Heal Academy, learning never ends
A knowledge platform designed to inspire, empower, and educate individuals and organizations.
A dedicated network platform for a variety of courses and workshops.
In-depth knowledge of the subjects created by experts in various domains.
Connect with influencers and subject matter experts in the IT security industry.
Empowers students in becoming lifelong learners.
Recent Posts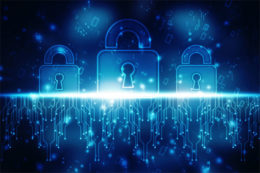 "I dream of a Digital India where cyber security becomes an integral part of our National Security –Narendra Modi" These words of Honourable Prime Minister of India echoed the need of expanding cyber security to build a secure and better...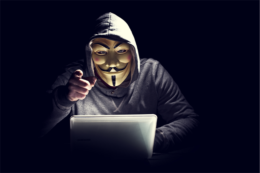 Are you a Management Professional, an Investment Banker, an Engineer, a Doctor or a Lawyer or may be the one who is still coaxed to pursue your profession in one of these departments. THINK TWICE BEFORE YOU TAKE A STEP...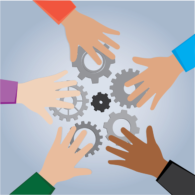 MYTH#1: I cannot be the target to criminals, only rich people and big organizations are. FACT: Many individuals and SME (small and medium enterprises) think that cyber criminals only attack rich/important or bigger organizations but the reality is bitter. Cyber...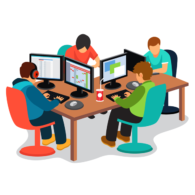 Education is the most powerful weapon which you can use to change the world – Nelson Mandela Gone are the days when schools were only limited to chalks and dusters and the study time was fixed to 5-6 hours a...

Mr Ajay Goyal
"Quick Heal Academy has helped bridge gaps when it comes to offering hands-on experience in the field of cybersecurity through their programs which have been designed keeping the industry needs in mind, thus, proving to be great a value-add for our students"
Mr Ajay Goyal
Chancellor, Quantum University

Aashish Sadanand Narkar
It gave our team first-hand information about real life threats and attacks.
Aashish Sadanand Narkar
Global Head, IT Security (Internal IS), TCS

Rupesh Sane
Overall training was good and given us information of certain attack and how to use kali and perform basic level information about forensics. We were expecting more information on threat hunting using existing logs under SIEM and how to create use cases to detect malicious activities which are not identified by security controls.
Rupesh Sane
System Administrator at TCS

Kaustubh Pramod Korde
The training was very good. Got knowledge of using and creating exploits, understanding on OS and Application vulnerability and how to exploit and mitigate with different environment.
Kaustubh Pramod Korde
Security Professional (TCS)

Ashutosh Mani
First of all thanks to the Quick Heal Academy team for giving valuable training to our employees. We had taken the feedback from our employees after the training program. Employees were satisfied with this program, which will be useful to them for company work as well as personal use also.
Ashutosh Mani

Dilveen Pardal
Two years back, I joined here as an intern and now work as an "Information Security Analyst." Quick Heal provides right kind of atmosphere and grooming to budding engineers so that they can make the most out of their internship period and become industry ready. Speaking of Quick Heal Academy, it has helped me choose a different career path. I can proudly say the Academy has made me what I am today.
Dilveen Pardal
Information Security Analyst

Sourav Maity
Quick Heal Academy has a vision to bridge the gap between academia and industry by imparting the right knowledge and inculcating the right skill sets among the students. I have been associated with Quick Heal Academy for a period of two years now. At my university, I got trained in cyber security domains like Cyber Forensics, Malware Analysis & Reverse Engineering. I finally joined Quick Heal as an Information Security Analyst.
Sourav Maity
Information Security Analyst
Shivam Garg
My association with Quick Heal has been exceptional. From the first course on cyber security to my selection as a technical intern, it has been a path filled with learning curves, which has helped me uncover the best version of myself. I underwent one-year training under Quick Heal Academy for various disciplines in Cyber Security, Cyber Forensics, Cyber Law, Malware Analysis and much more. Thank you, Quick Heal Academy.
Shivam Garg
Intern

Ayush Panwar
Quick Heal Academy has helped me gain skillsets in the field of cybersecurity, providing me the knowledge to explore this career path. The well-structured courses and delivery of the course by industry experts has changed my perspective about education. The courses are completely hands-on plus access to learning management system is an add-on. Currently, I am working as an intern with Quick Heal for nearly three months.
Ayush Panwar
Intern

Anshul Bhardwaj
I am currently working as an intern with Quick Heal. My choice was based on two things: people and work. I got a sense of company loyalty and job satisfaction which truly weighted my decision towards Quick Heal. Learning from them was a great experience. Trainers are good, and I would like to thank the organization for such a great exposure in cybersecurity domain which helped me to build my professional career.
Anshul Bhardwaj
Intern

Memon Mohammed Bilal
"Security is common sense, but we need security skillsets in todays era which has been provided by Quick Heal. I found the Quick Heal SOC Analyst course very knowledgeable. It was a bridge to fill gap between academics and corporate world. I found it very instrumental. Placement after the course tenure boosts moral. Towards the end to the course placement opportunites where also provided where companies proposed a decent package."
Memon Mohammed Bilal
Rihana Shaikh
"Enjoyed learning!!! It was really a life changer for me as It gave me a wonderful entry into the Security Domain through Placement. Trainers were really good and I got exposure to many new things in SOC domain. The time spend was really fruitful and knowledgeable. Will like to thank entire QuickHeal Academy Team for arranging such a wonderful training and solving the smallest of the smallest quires of mine. Will highly recommend this training for those who want to make a carrier or enhance their skills in SOC Domain."
Rihana Shaikh

Rakesh Pagare
"Excellent SOC Analyst training programme by Quick Heal Academy, all of my objectives were fulfilled. It has filled the gaps in my knowledge about SOC and SIEM tool as well."
Rakesh Pagare
Solution Architech, Tech Mahindra

Pankaj Tiwary
"A wonderful learning experience. Highly informative classes and a great educator with good industry experience! They also have the placements program after the training, That is kind of USP for QHA"
Pankaj Tiwary
Project Lead-Enterprise Secuirty & Risk Management, Tech Mahindra