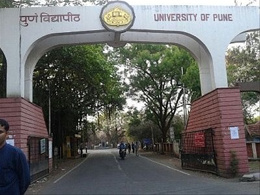 December 22, 2016
SPPU launches M Tech in information security
Pune: The Department of Technology of Savitribai Phule Pune University (SPPU) on Friday launched a Masters in Technology (M Tech) course in information security.
The Vice Chancellor of SPPU, WN Gade, launched this course that will be conducted in collaboration with city-based Quick Heal Academy.
Gade said, "Cyber security is currently a burning issue. The government's method of working has changed now and with Digital India, cyber security has gained importance. The human resource for that is not adequate. We have launched the course considering the industry needs."
SPPU will accept application forms for admissions till January 1, 2017 and the entrance exam will be held on January 7. The entrance exam syllabus is same as GATE syllabus, but GATE score will not be considered. The course is open for students as well as working professionals.
Kailash Katkar, CEO and Founder, Quick Heal Academy, said, "The way every thing is going digital, cyber crime is also growing. But, we have very less people who understand reverse engineering and find a solution to viruses that are made daily. The course is developed so that education can generate candidates with that skill."
A separate lab has been made at SPPU for this course. The construction work of the lab is going on and will be ready before January. "In the first phase, we have spent around Rs 20 lakh on the lab," said Aditya Abhyankar, Head, Department of Technology, SPPU. "With demonetisation and more and more online payments, the scope of cyber security has become very wide," he added.
Read More On Following Link-
http://www.sakaaltimes.com/NewsDetails.aspx?NewsId=5755025077378057621&SectionId=5171561142064258099&SectionName=Pune&NewsTitle=SPPU%20launches%20M%20Tech%20in%20information%20security