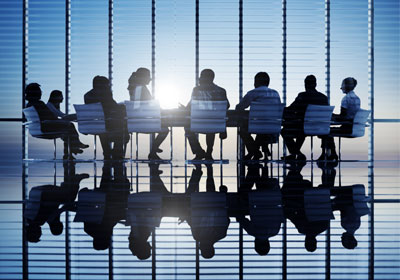 Industrial Training
Course ID: 3100
Category: Training Programmes
Duration

6 weeks and 6 Months
Price

6 weeks- Rs 15,000/- +18% GST and 6 months- Rs 25,000/- + 18% GST
Enquire Now
About the training
Quick Heal Academy aims to ensure that students passing out after their graduation and post-graduation courses should be industry ready. In that regard, the knowledge of books should be combined with the practical knowledge with the hands-on experience of the Cyber Security industry.
To bridge the gap QHA proudly offers 6 Weeks/Months training to the students who are looking to make their career in the Cyber Security domain.
QHA offers
6 weeks industrial training (Project Training) for BTech, BE, MCA, MSc (IT) and other students.
6 months industrial training (Project Training) for BTech, BE, MCA, BCA, BSc (IT), MSc (IT) students.
Training Highlights
Hands-on training of Cyber Security.
Training provided by Industry Experts from Quick Heal.
Exposure to Industry Processes & Methodologies.
100% Job-Oriented Training.
An opportunity of Live International Projects Exposure.
Certification & Training Letter on Completion.
Eligibility
Graduation and Post-Graduation students seeking an Industrial Training in the domain of Cyber Security.
Frequently Asked Questions
Q: What are the eligibility criteria and what prior knowledge do I need to possess before enrolling myself in the training programme?
The candidate has to be the student of graduation or post-graduation, pursuing courses like BTech, BE, MCA, MSc (IT), and BSc (IT). Basics of technical concepts are usually sufficient to enroll for the training.
Q: What are all the Training locations?
Currently, the training will be offered in the following four cities.
Pune: Location 1: Marvel Edge, Office No.7010 C, and D, 7th Floor, Viman Nagar, Pune – 411014Location 2: CTS No-1442-1445,Thube  Park , Behind Sancheti Physiotherapy Centre, Shivaji Nagar, Pune – 411005
Delhi:2nd Floor, 9, DLF Industrial Area, Moti Nagar, New Delhi-110015.
Bangalore: Pride Hulkul, Office No.202, 2nd Floor, Lalbagh Road, Diagonally Opposite Passport office, Bangalore – 560027, Karnataka, India.
Kolkata: Office No.702, (7th Floor), Diamond Heritage Building Fairly Place., 16, Strand Rd, Fairley Place, BBD Bagh, Kolkata, West Bengal 700001
Q: How do I get enrolled/register myself / or raise a query for the training?
For enrollment or to register yourself, please login to www.quickhealacademy.com > industrial training > apply now and fill in the form.
You can write to us at info@quickhealacademy.com OR call us on- + 91-9999688588/+91-9545778888 on all working days (Monday to Friday 11 am to 5 pm)
Q: How will I pay the fees?
We have shared the details on the application form. You can pay the fees by online fund transfer (RTGS/NEFT/IMPS) and share the transaction details with us.
Q: Is there any refund policy?
There is no refund policy for the fees once paid to the company.
Q: When will the training begin and end and what will be the timings and days of the training?
For 3 months- Training usually starts in the month of April, however for different colleges, there are different requirements thus we customize it accordingly.
For 6 months- Mostly this part of training starts in January, but again as per the requirements of the University, we rework on the schedule part.
The timings of the training are 09:30 AM to 06:30 PM from Monday through Friday.
Q: Do I have to carry my own Laptop for the Training?
Yes, Students have to carry their own laptops.
Q: Who will be our Trainers?
Subject matter Qualified and Experienced Industry Experts will be conducting the training.
Q: Is there any dress code for the training?
Since it is an Industrial training we recommend to be in formals from Monday to Thursday and Friday is when the student can wear casual clothing like Jeans, Collar T-shirts etc.
Testimonials for 45 Days Industrial Training at Pune
I have learnt from this training of how to be curious and learn in practical way. The trainers provided were very helpful, always available and very resourceful.
– Asif Shaikh
How to be curious was one of the important key plus everyday news session and assignment were very much helpful.
– Jayesh Rajesh Gehlot
The actual perspective towards information security got changed. Manual testing , different views towards gathered information can said to be as key takes from this training. Both the trainers were very much helpful and cooperative throughout the training sessions. The practical sessions taken by them was much helpful.
– Saurabh Banwaskar
Learnt the practical implementation, fast learning of new things, having a proper order of implementing concepts. basic concepts should be emailed to the students before the training starts for better grasping
– Anmol Bava
I understand the main thing how industry works. The whole Quick Heal Academy team helps me a lot in each and every way and the support provided with the team was great. It really helped me to explore this field. I really loved the way of trainers how they teach, they helped me in each and every way and help me to understand what actually cyber security is.
– Akash Agarwal
Learnt all the basic concepts which one would require to enter Cyber security domain and practised everything practically.
– Kirti Vilas Nagargoje
I've finally found here the scroll of truth! "You don't become a hacker by installing kali linux". We have previously covered the CEH syllabus and even after joining, I had an thought in mind that most of the things going to be remain same and would just refresh what I learned previously. But soon as the training started I realized, we should know the way to dig information manually rather than depending upon on automated tools like Qualys, Nessus, Nikto, Acunetix, and alike. To become an pentester one need to be able to break into the systems manually and be able to gain root/administrator privileges on that system you are breaking which cannot be done without knowing in depth, which I got to know here, what steps I need to follow. One most important thing I should quote here is, not only the module which were provided in prospectus was covered but also we had an daily news hunt session where we discussed the security threats happened previous day, which was really helpful. Sessions were interactive and trainers helped us, to get started with root-me challenges. The trainers also helped us all the time and answered all our mail whenever we faced any problem.
– Harshit Agrawal
Enquire Now